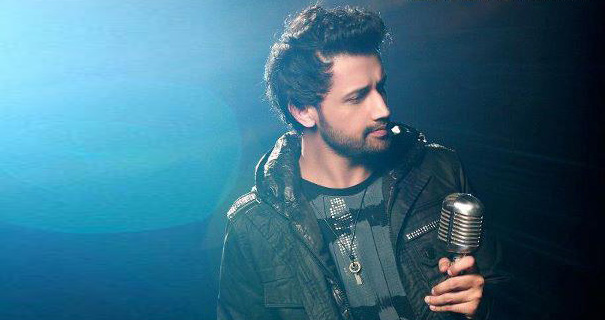 About Atif Aslam
Atif Aslam (born Muhammad Atif Aslam) is a Pakistani singer, dancer and film actor. His film debut was in the 2011 social drama Bol, which was the one of the highest-grossing Pakistani films of all the time. He has recorded numerous chart-topping songs, and is known for his vocal belting technique. He was declared the most popular artist on Saavn (an Indian music streaming service) in 2013, followed by Arijit Singh, A. R. Rahman, Shreya Ghoshal, and Mohit Chauhan.Atif is the youngest recipient of Tamgha-e-Imtiaz, a Pakistani civilian decoration.
Personal Life
Atif was born into a Muslim family in Wazirabad, Pakistan. He began his education in kindergarten at Kimberley Hall School, Larkana. In 1991 he moved to Rawalpindi where he continued his studies in St. Paul's Cambridge School, Satellite Town, Rawalpindi. Atif returned to Lahore in 1995 where he continued his studies in Divisional Public School, Lahore. He continued onwards to his FSC in Punjab College where he graduated with a Bachelor's degree.He married his long-time girlfriend, educationist Sara Bharwana, in Lahore on 30 March 2013.
Career and Life
He attended Punjab Institute of Computer Science (PICS) to do his Bachelors in Computer Science (BCs). It was at PICS, Lahore that he met guitarist and talented young composer, Gohar Mumtaz. This led to performances at their college and at various restaurants eventually pushing the pair into finding a name for their subtly formed band, which they named "Jal" which means water. Working together, the pair recorded the song Aadat (with the help of Salman Albert, amongst other established and accomplished Pakistani musicians). It became popular on a host of promotional Pakistani music websites. The music video for Aadat was shot one day in a warehouse in Karachi. On the basis of the popularity of this song, "Jal" began their tour of Pakistan. However, while on tour, personal problems between Atif and Gohar led to a verbal bust-up resulting in an unannounced and indefinite hiatus, during which Atif launched his solo career. Gohar continued under the band's name "Jal".